Author Note
Correspondence regarding this article should be addressed to Tracey Glaessgen, Associate Director, Center for Academic Success and Transition, Missouri State University, 901 S. National Avenue, Springfield, Missouri 65897. Phone: 417-836-8343. E-mail: TraceyGlaessgen@missouristate.edu
---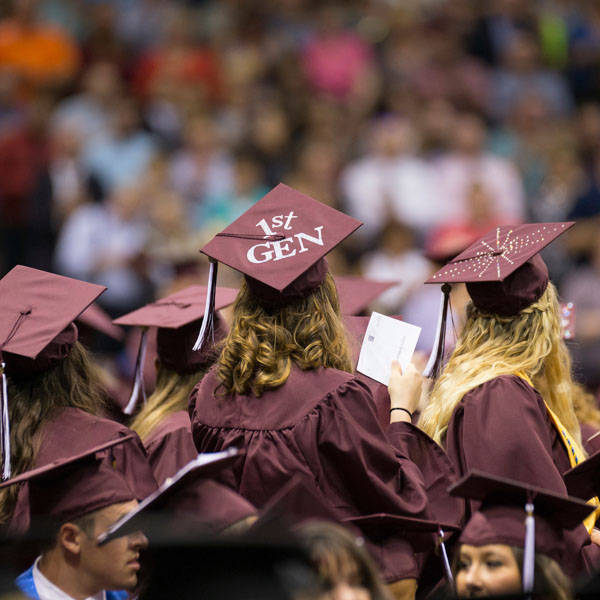 As guest editors of this special issue on first-generation college students, we wanted to focus upon this unique population and the many ways that institutions of higher education can support them. First-generation college students, defined as neither parent having completed a four-year degree, are a growing and increasingly important population at institutions of higher education. First-generation students often hail from diverse backgrounds and bring a wealth of valuable experiences with them to the college environment. Additionally, first-generation college students are becoming an increasingly important part of institutional recruitment and retention plans.
As such, we wanted to showcase how colleges and universities can assist these students in gaining the social and cultural capital needed to succeed in college. Though resources are often limited for universities and colleges, enhanced retention and degree completion for first-generation students can be a key factor to support and improve institutional outcomes. Even more importantly, completing a college degree can significantly impact a first-generation student's future prospects as well as improve the life of their family and enrich their community.
This e-Journal of Public Affairs includes one featured article, three research-driven articles, and a book review. Each of these works focus upon first-generation college students and how universities can help them succeed.
To begin, Joe Cuseo's featured article, "First-Generation Students: Who are they? Why are they 'at risk?' How can we promote their success?" provides a concise overview of the characteristics frequently associated with first-generation college students, the obstacles they often encounter, and suggestions for how institutions of higher learning can provide better support.
"Improving College Outcomes for First-Generation Students" by Janet Holt and Laura Winter continues the conversation surrounding institutional support initiatives and programs that can be established – often at low costs – to improve retention and graduation outcomes.
"The First-Year Seminar: A Program Evaluation of Students' Public Affairs Awareness" by Yasuko Kanamori, Tracey Glaessgen, and Jeffrey Cornelius-White shares the results of a program study designed to assess the effectiveness of student learning outcomes in relation to public affairs awareness in a university's first-year seminar.
Ryan Reed, Nicole Thomson, and Grace Bramman highlight a specific program in their article "The Impact of Wyman's Teen Leadership Program on College Achievement and Retention." They analyze the results of this program which was specifically designed for first-generation and low income students in pursuit of a college degree.
Finally, this e-Journal edition closes with a book review by Jonathan Stubblefield of Kathleen Gabriel's Creating the Path to Success in the Classroom: Teaching to Close the Graduation Gap for Minority, First-Generation, and Academically Underprepared Students.
We hope that you will gain some useful insights from this special edition, along with some inspiration about how to help first-generation college students succeed at your home institutions.
Authors

Dr. Tracey Glaessgen is the Associate Director, Center for Academic Success and Transition, which is part of a larger unit designed primarily to increase student success and retention initiatives, at Missouri State University.  Previously, she worked in First-Year Programs as an assistant director and in the Academic Advisement Center as an academic advisor for undeclared students at Missouri State University.  Additionally, she has taught writing courses, both at Missouri State University and Ozarks Technical Community College, as well as served in the university's writing center.  She has presented at local, state, and national conferences and serves on university wide committees.  Tracey earned a Bachelor of Arts in English, Master of Arts in English with Literature emphasis, Master of Arts in Writing with Rhetoric and Composition emphasis from Missouri State University, and Doctorate of Education in Educational Leadership from University of Missouri.  Her dissertation focused upon first-generation college students with undeclared majors, and she recently had an article published on the topic in the peer-reviewed NACADA Journal.  She is currently completing a graduate certificate in Conflict and Dispute Resolution.  Her research interests include first-generation students, academic advising, first-year seminars, and organizational analysis and conflict in higher education.

Mark Biggs has taught filmmaking at Missouri State University since 1986. He is currently the Associate Dean of the College of Arts & Letters, and coordinator of the interdisciplinary Electronic Arts program. He received the 2002 Governor's Award for Excellence in Teaching, and the 2007 MSU Foundation Award for Service. He served as the Chairman of the Missouri Film Commission from 2006 to 2009.
Mark Biggs is also an award-winning documentary filmmaker who studied at the American Film Institute and the University of Chicago. His documentary, The Ozarks: Just That Much Hillbilly in Me, looks at the history, culture, and values of the people of the Ozarks. His film, As Seen by Both Sides: American and Vietnamese Artists Look at the War, chronicles the first major cultural exchange between the U.S. and Vietnam since the end of the Vietnam War. His earlier documentary on Vietnam, The Bicycle Doctors of Hue, is distributed nationally by Carousel Films.
Prior to becoming a filmmaker and professor, Mark was an award-winning folk musician(National Mountain Dulcimer Champion, 1984) and recording-artist with two albums and three music books in nationwide distribution through Mel Bay Publications and Kicking Mule Records.

Dr. Kelly Wood is professor of communication and Executive Director of the Center for Academic Success and Transition at Missouri State University in Springfield, Missouri. Before taking on her current position, she held the Provost Fellow for Student Success role for three years. The primary goal with this position was to impact positively student retention across a variety of student groups (e.g., first generation college, transfers, and online programs). Previous roles and positions include being the pre-major advisor for all communication students, four years as head of the department of communication, two years as Associate Dean in the College of Arts and Letters, and six years as assistant department head.  She received her B.A. and M.A. in communication from the University of Dayton and her Ph.D. in communication studies from Ohio State University.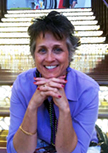 Rachelle Darabi is the Associate Provost for Student Development and Public Affairs at Missouri State University. Dr. Darabi holds a doctorate in Rhetoric and Composition with a cognate in Teaching English to Speakers of Other Languages (TESOL). She held the position of Associate Vice Chancellor of Academic Success at Indiana University-Purdue University Fort Wayne where she worked for nearly 20 years before coming to Missouri State University in 2008. Some of her many awards include Executive of the Year, Administrative Excellence, Outstanding Support and Service to the International Student Organization, Great Men and Women Award, and The John P. Ulmer Memorial Award in Recognition of Extraordinary Service and Long Standing Commitment to Minority and/or Disabled Students, and the MACADA Pacesetter Award.