By Lindsey Woelker, Kristina Gage, April Marshall & Tara Centeno | The civic learning and democratic engagement (CLDE) emergent theory of change builds on the 2012 report A Crucible Moment, asking vital questions about higher education's role in advancing CLDE. Though it can be difficult for practitioners to dive deep into such questions once the school year begins, if they do not continuously ask how their efforts contribute to a thriving democracy, they may miss opportunities for richer student experiences and collaborative efforts across their respective campuses. As a lead consulting institution for the National Association of Student Personnel Administrators, the University of North Carolina Greensboro decided to frame its cohort conversations around this theory of change and to apply the theory to initiatives and programs at institutions across the United States. This article expands upon the presentation the authors delivered at the Civic Learning and Democratic Engagement Meeting in June 2018 in Anaheim, California, centering on the transition from theory to practice.
Author Note
Lindsey Woelker, Office of Leadership and Civic Engagement, University of North Carolina Greensboro; Kristina Gage, Office of Leadership and Civic Engagement, University of North Carolina Greensboro; April Marshall, Office of Leadership and Civic Engagement, University of North Carolina Greensboro; Tara Centeno, Student Activities and Campus Engagement, New College of Florida; Scott Smith, Division of Mission and Student Engagement, Barry University.
Correspondence regarding this article should be addressed to Lindsey Woelker, Interim Director, Office of Leadership and Civic Engagement, University of North Carolina Greensboro, Suite 217, Elliott University Center, Greensboro, NC 27402. Phone: (336) 256-1484. E-mail: l_woelke@uncg.edu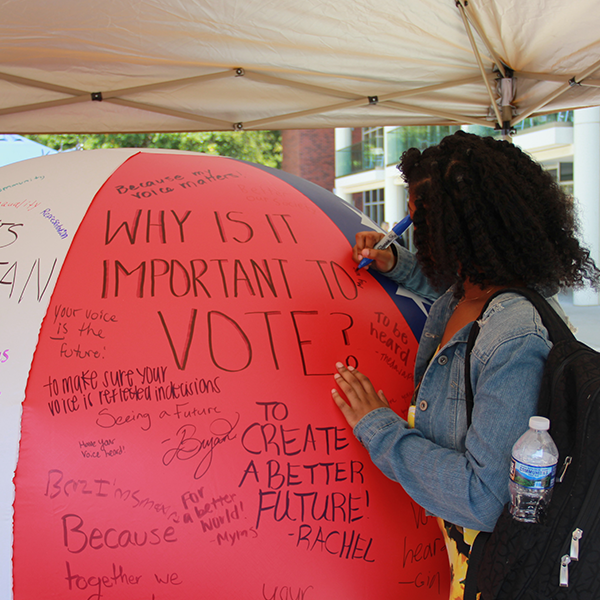 The Office of Leadership and Civic Engagement (OLCE) at the University of North Carolina Greensboro (UNCG) served as a lead consulting institution for the National Association of Student Personnel Administrators (NASPA) Lead Initiative during the 2017-2018 academic year. As representatives of a consulting institution, we facilitated conversations with institutions across the United States about best practices, current programs, and concerns, as well as leading models for civic learning and democratic engagement (CLDE) work, including NASPA's emergent theory of change. Through these monthly dialogues, campus representatives, including those from UNCG, Barry University, and New College of Florida, developed an understanding of the theory in relation to specific programs at our respective institutions and used the theory's four key questions—centering on vision, learning outcomes, pedagogy, and strategy—to deepen our connection to and utilization of the model. As practitioners, implementing theories into our work is an important exercise that can be difficult as the school year progresses. However, our monthly cohort calls allowed us to dissect topical areas, such as food insecurity, dialogue programs, and voter engagement initiatives, in the context of the theory. Asking questions of one another about learning outcomes, strategic planning, pedagogical influences, and ultimate visions led to rich conversations and professional development opportunities for all involved. This also allowed us to reflect on our roles as community-engaged scholar practitioners and to recognize our impact, both on campus and in our communities.
As our conversations progressed, we recognized that our work could assist other professionals in enhancing their understanding of this emergent theory of change. The CLDE emergent theory of change builds on threads of the 2012 A Crucible Moment report, which asked, "What Would a Civic-Minded Campus Look Like?" (National Task Force, 2012, p. 15). The theory argues that higher education institutions must build campus environments in which students gain skills and competencies to advance CLDE work. Specifically, higher education professionals must develop civic ethos, civic literacy, civic inquiry, civic agency (a later addition to the model), and civic action in students and campus communities (National Task Force, 2012). As practitioners of the theory, we do this by asking questions of our work around vision, pedagogy, learning outcomes, and strategy. This publication is a compilation of findings that have grown out of our exploration of these questions, including developing strategic partnerships, aligning learning outcomes to CLDE, incorporating democratic practices into student programming, and infusing CLDE at the institutional level.
The Vision Question
What Are the Key Features of the Thriving Democracy We Aspire to Enact and Support Through Our Work?
At New College of Florida, the vision for a food pantry originated from passionate students who identified the need through conversations and surveys. Their vision eventually came to fruition in January 2018, and the pantry now stands as a prime example of multi-level collaboration. Organizers of the campus food pantry creatively leveraged every available resource within the financial and time constrictions of the project. They strategically sought assistance from various campus departments, local nonprofits, and community members to support the initiative, which immediately gained traction on campus. Specifically, the organizers acquired the following resources and services from departments at New College of Florida:
Student Affairs provided the physical space and its associated components such as pest control, security, and electricity.
The New College Student Alliance (NCSA), the student governing body of the institution, donated cleaning supplies, shelving, and a refrigerator for fresh food. The NCSA also spearheaded the acquisition of seed money from fundraisers and a donation from Metz Culinary Management.
The Student Activities and Campus Engagement Office provided support for volunteer recruitment and facilitated Pantry management.
Working from the emergent theory of change, the 'vision' question was applied to the development of the campus food pantry, providing a lens onto and a scope for the work being done. The first question asked was, "What are the key features of the thriving democracy we seek to enact and support through our work?" Three features emerged, each of which is discussed in the following sections.
Stewardship. This feature incorporates the shared responsibility to act individually and collectively in ways that support others' well-being, and the preservation and cultivation of resources, including norms and processes, necessary for all to thrive (American Democracy Project [ADP], NASPA, & The Democracy Commitment, 2017). In the context of the food pantry at New College of Florida, this view of stewardship directly supported actionable themes of food justice and equity. Indeed, the right to food was a core belief in the pantry's development, informing decisions about not only how to supply food, but also how to supply inventory so that all members of the community—vegans, vegetarians, and others—could eat.
Resourcefulness. Students brought forward a proposal identifying food insecurity as a critical issue and calling for action to address it. That is, the student body saw a problem and then started working collectively to respond to it. Need identification morphed into a student-staff collaboration, with capacity to improvise, seek, and gain knowledge, solve problems, and develop productive public relationships and partnerships to open the food pantry.
Community. As the project progressed, new partnerships across campus were created, and the community came together as a group to combat food insecurity. This joint action grew from a shared belief that advancing the general welfare requires collective work to produce benefits greater than the sum of individual contributions.
The Learning Outcomes Question
What Knowledge, Skills, and Dispositions Do People Need to Help Create and Contribute to a Thriving Democracy?
UNCG addresses this question through its leadership programming, adhering to the National Center for Public Policy and Higher Education (2011) dictum "Leadership for a Public Purpose." The Leadership Challenge program offered by the OLCE is a three-tiered program (Bronze, Silver, and Gold levels) that spans several years and is scaffolded to help students continually build and develop the skills they need to effect positive change in their communities and to create engaged citizen leaders on campus, in Greensboro, and beyond.  Since it takes students two to three years to complete all levels of the challenge, they are immersed in the work of the program for a significant portion of their college experience.
In 2002, staff and faculty worked together to devise eight competencies they believed all UNCG graduates should possess by the time they complete their degree. These competencies are informed by Greenleaf's (1997) servant leadership theory and Kouzes and Posner's (2006) leadership challenge. The eight competencies—self-awareness, relationship development, task management, creative visioning, effective communication, intercultural knowledge, community engagement, and ethical decision-making—set the foundation for OLCE programming and tie into the knowledge, skills and dispositions of the CLDE movement—which is the reason the office determined to drill down into UNCG's approach to student leadership development and to very intentionally shift the focus to civic action and civic agency.
At the Bronze level, students focus on self-awareness and defining a personal definition of leadership, then connect this knowledge to civic engagement through 15 hours of exploratory service work, during which they can follow their interests through engagement with their community.
At the Silver level, students center on relationship development, community engagement, and intercultural knowledge, focusing on understanding how they impact and connect with people around them. They do this by engaging in a minimum of 30 hours of service work with a single organization, further developing their "passion area" of civic engagement.
At the Gold level, students focus on impacting and engaging with the future.  Students are asked what "footprint" they want to leave behind on campus and in the community, and their plans after graduation.  Answers to these two questions start students on their path to developing a community-based project that involves a minimum of 60 hours of service, working directly with a community partner organization to address the partner's needs.
UNCG's Leadership Challenge helps build students' sense of efficacy as active change agents who have the capacity to change their world, learn to navigate complete societal institutions, and develop strategies for individual and collective action.
The Pedagogy Question
How Can We Best Foster the Acquisition and Development of the Knowledge, Skills, and Dispositions Necessary for a Thriving Democracy?
This question is not new. For over a decade, those involved in civic engagement, service-learning, and student leadership have been asking questions about the effectiveness of such efforts to educate students for citizenship.
In Students as Colleagues, editors Zlotkowski, Longo, and Williams (2006) argued that by partnering with students as colleagues in CLDE efforts, we can create powerful alliances that contribute to the renewal of both the academy and democracy. It is this line of thinking—that democracy is a process, and therefore the best way to teach it is by practicing it with our students—that heavily informs our interpretation of the pedagogy question, applied to the nonpartisan election engagement programming at UNCG. Kristina Gage, the OLCE staff member responsible for this program, also cites Paolo Freire's (2000) Pedagogy of the Oppressed as a work that was foundational to her understanding of education. Freire asserted that the traditional model of education, which involves a producer and learner, is a false dichotomy and that knowledge can and should be co-created. With this framework in mind, there are two key aspects of the election engagement programming that allow it to claim democratic processes and values. First, the program is student-informed and -led. Student Democracy Fellows receive a stipend for their work developing and leading the UNCG Votes initiatives. They contribute significantly to the yearly election engagement plan and carry out its activities with guidance and support from staff. Because leading activities involves navigating partnerships with other administrative offices, student organizations, and academic departments, the student fellows learn about organizing events in a complementary way and making decisions deliberatively, weighing trade-offs needed to meet the abilities and needs of others.
Student fellows also created a survey through which they solicited peer feedback. Fellows asked UNCG students to identify political issues they believed were most relevant to their lives, why they vote or do not vote, and what might motivate them to get to the polls. This information was used to advise the type of programming offered and the development of messaging.
The second key aspect of democratic pedagogy in this program centers on encouraging regular feedback about its processes and activities. At the beginning of each Democracy Fellows meeting, they responded to the question, "What is working about how we work together and what isn't working about how we work together?" This allowed for open dialogue and adjustments to processes and communication as the year went on.
Aside from the student Democracy Fellows, the UNCG Votes program is receptive to feedback in other formal and informal ways. After participating in our Voting 101 classroom module, a student who was an active leader on campus came to meet with the UNCG Votes team and offered feedback that the information, while useful for knowing how, where, and when to vote, did not motivate students to vote. The team conducted a few additional informational interviews and, after hearing similar feedback, decided to edit the content of Voting 101 to list a few examples of the direct impact that legislation and elections have on college students. They also decided to add two fun and more celebratory events on campus aimed at creating a buzz around elections and encouraging students to vote.
Through these two simple democratic practices—giving students real voice and power, and soliciting regular feedback from which to make changes—the team of students and staff fostering civic engagement on UNCG's campus strives to work together in a way that develops the knowledge, skills, and dispositions needed for a thriving democracy.
The Strategy Question
How Can We Build the Institutional Culture, Infrastructure, and Relationships Needed to Support Learning that Enables a Thriving Democracy? 
In their 2016 book The Undergraduate Experience, Felten, Gardner, Schroeder, Lambert, and Barefoot challenged university leaders to ask "What Matters Most?" when considering strategic initiatives. The authors identified learning, leadership, alignment, expectations, relationships, and improvement as essential themes for strategic planning. Focusing on these themes, they argued, strengthen an institution's efforts to build an institutional culture and the relationships necessary to support learning that enables a thriving democracy.
Primarily, leaders must "move the effective learning practices from the margins to the center of the student experience" (Felten, Gardner, Schroeder, Lambert, & Barefoot, 2016, p. 28). Providing learner-centered experiences that facilitate student academic, social, and professional success is central to Barry University's new University Strategic Agenda.  The university's leadership team is committed to this idea, supports this work, and promotes this approach. The university president's endorsement to create a campus civic action plan as part of the institutional strategic plan is evidence of this commitment. This endorsement illustrates the importance of an institutional leader aligning "What Matters Most" with the commitments espoused in the institutional vision, mission, and values. This provides a clear and concise direction for the university and promotes a more efficient use of resources. Furthermore, program planning and development is most effective when it maps back to the institutional vision, mission and values. Aligning and integrating programs "is essential for colleges and universities to create meaningful and relevant educational experiences" (Felten et al., 2016, p. 110). Barry's mission articulates that this matters by emphasizing an educational experience characterized by the integration of study, reflection, and action. The alignment of the civic action plan—an example of the mission's call to action—with institutional values manifests in the expectation that members of the community accept social responsibility and commit to serving local and global communities.
Barry's involvement with CLDE, which advocates an emergent social change model informed by A Crucible Moment (2012), supports the development of the university's civic action. Sponsored by the Department of Education and written by the Association of American Colleges and Universities, A Crucible Moment espouses a framework for higher education institutions to apply in developing students' democratic and civic engagement. As noted in the report, institutions are encouraged to construct campus cultures and contexts or relationships that foster the following dimensions of a civic-minded campus: civic ethos, civic literacy and skills, civic inquiry, civic action, and civic agency. According to Campus Compact (2012), higher education institutions are vital agents and architects of democracy and should embrace their responsibility to promote civic learning and community engagement. Similar to Barry's civic action plan, the university's quality enhancement plan (QEP) also demonstrates a commitment to fostering a civic-minded campus.  As a member of the Southern Association of Colleges and Schools (SACS) to receive accreditation re-affirmation, Barry is required to engage in a collaborative process to develop and implement a QEP to enhance student learning and improve institutional effectiveness. Accreditation re-affirmation is a critical strategic objective for any institution, and continuing to utilize the strategic planning themes outlined in "What Matters Most" are evident in the development of Barry's QEP.
Barry's QEP (2014) focuses on social and personal responsibility, two areas highlighted by Liberal Education and America's Promise (LEAP; AAC&U, 2005) as essential learning outcomes of a liberal arts education for developing successful and active members of civic life.  Using experiential learning that focuses on social and personal responsibility, Barry's QEP includes three learning domains that are directly related to the university's mission and values: ethical and moral reasoning; engaging diverse perspectives; and community engagement and collaboration. Each domain outlines two undergraduate student learning outcomes that Barry has identified as successful indicators of student learning. Strategically, to infuse the intent of QEP across curricular and co-curricular programs, the following action items were implemented:
criterion for service-learning course designation in the course catalog have been developed;
faculty purposely integrate the QEP learning outcomes with course content;
undergraduate students are required to complete 27 total credit hours of coursework to fulfill the QEP requirements;
community-engaged scholarship is recognized explicitly in Barry's rank and promotion guidelines; and,
co-curricular programs that align with the QEP learning outcomes have been created.
Through assessment activities of academic and curricular programs, Barry University tracks the number of undergraduate students who participate in the programs and determines whether these students demonstrate proficiency in the learning outcomes associated with the three domains. For accreditation purposes, these assessment activities assist in evaluating institutional effectiveness at the university. Theses action steps help build institutional culture, infrastructure, and relationships to support learning that fosters a civic-minded campus. More importantly, these action items offer additional evidence that planning and development of a strategic, mission-driven program at Barry University is learning-centered, is supported by leadership, is strategically aligned, includes clear expectations, is characterized by collaborative relationships, and utilizes assessment to evaluate improvement. They follow the essential themes for strategic planning purposes outlined in "What Matters Most."
Closing Thoughts
As practitioners, continual reflection is critical to our success and growth as we work to educate the next engaged citizenry. The emergent theory of change is one tool institutions can use to think deeply about programs, learning outcomes, strategic visions, and collaborations on and off campus. To accomplish this work, it takes a concerted effort from all levels of leadership and a commitment from stakeholders to invest resources—of time and money—in efforts to create civically minded campuses. In our conversations, we kept returning to the importance of "champions of the work"—finding community partners, students, staff, and faculty who believe in CLDE, and using our collective passion and drive to push forward. Together, our campuses can become more civically minded, and the emergent theory of change can help us get there.
References
American Democracy Project, NASPA, & The Democracy Commitment (Producers). (2017). CLDE: Emergent Theory of Change [Video webinar]. Retrieved from https://olc.naspa.org/catalog/clde-emergent-theory-of-change
Association of American Colleges and Universities. (2005). The LEAP challenge: Education for a world of unscripted problems. Washington, DC: Author.
Association of American Colleges and Universities. (2009). The LEAP vision for learning: Outcomes, practices, impact, and employers' views. Washington, DC: Author.
Association of American Colleges and Universities. (n.d.). Character traits associated with the five dimensions of personal and social responsibility. Washington, DC: Author. Retrieved from http://www.psri.hs.iastate.edu/dimensions.php
Barry University (2014). Quality enhancement plan: Fostering personal and social responsibility through experiential learning.  Miami Shores, FL: Author.
Campus Compact. (2012). A praxis brief: Campus Compact's response to A Crucible Moment: College Learning and Democracy's Future. Boston, MA: Author.
Felten, P., Gardner, J. N., Schroeder, C. C., Lambert, L. M., & Barefoot, B. O. (2016). The undergraduate experience: Focusing institutions on what matters most. San Francisco, CA: Jossey Bass.
Freire, P. (2000). Pedagogy of the oppressed. New York: Continuum.
Greenleaf, R. K. (1997). The servant as leader. Notre Dame, IN: University of Notre Dame Press.
Kouzes, J. M., & Posner, B. Z. (2006). The leadership challenge (vol. 3). Hoboken, NJ: John Wiley & Sons.
National Center for Public Policy and Higher Education (2011). Presidential leadership for public purpose. National CrossTalk, 19(1). Retrieved from http://www.highereducation.org/crosstalk/ct0511/insert0511-presidents.shtml
National Task Force on Civic Learning and Democratic Engagement. (2012). A crucible moment: College learning and democracy's future. Washington, DC: Association of American Colleges and Universities.
Zlotkowski, E., Longo, N. V., & Williams, J. R. (2006). Students as colleagues. Providence, RI: Campus Compact.
Authors
Lindsey Woelker, M.Ed.
Associate Director for Leadership, UNC Greensboro
Lindsey Woelker received her B.A. from the University of Michigan.  She holds an M.Ed. in Student Affairs and Higher Education from Loyola University Chicago.  Lindsey served on the Multi-Institutional Study of Leadership research team and published an article focused on social perspective taking and its influence on student leadership development.  Prior to joining UNCG, Lindsey was the Associate Director for Student Life at St. Edward's University in Austin, TX.  There, she oversaw student leadership programs and taught courses on various topics related to leadership development.  Lindsey is heavily influenced by her undergraduate involvement in Michigan's Alternative Spring Break program, where she experienced the inherent connection between leadership and service and has since sought to incorporate community engagement into all the leadership programs she creates.  At UNCG, Lindsey oversees the Leadership Challenge portfolio, supports leadership conferences, and works to institutionalize UNCG's Leadership Framework and the eight competencies of a UNCG student leader.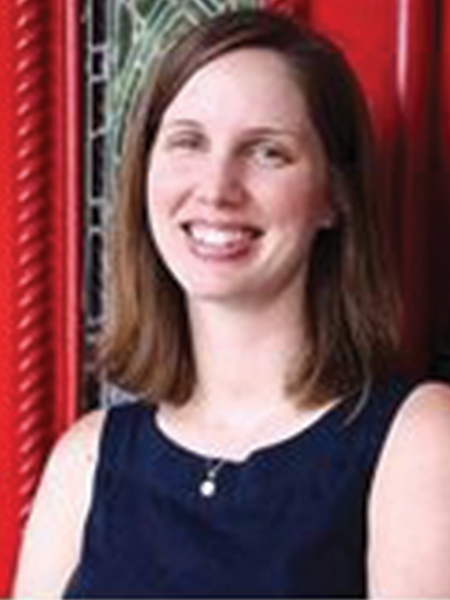 April Marshall, M.S., NCC
Assistant Director for Leader Development, UNC Greensboro April Marshall manages the Peer Leader Educator's (PLE) program, student leadership conferences, and the Silver Leadership Challenge program at UNCG.  April's passion for leadership development began during her service in the U.S. Air Force, where she served both active duty and active reserve terms of enlistment, strengthening her ability to lead, to follow, and to manage enlisted men and women within the moral framework of integrity, service, and excellence.  Originally from southern California, April has been a Spartan since 2007, when she moved to North Carolina to attend UNCG to finish her B.A. in English.  After working in high school education for five years, she earned her M.S. in College Counseling and Student Development through UNCG's Counseling and Educational Development program and has become a nationally certified counselor.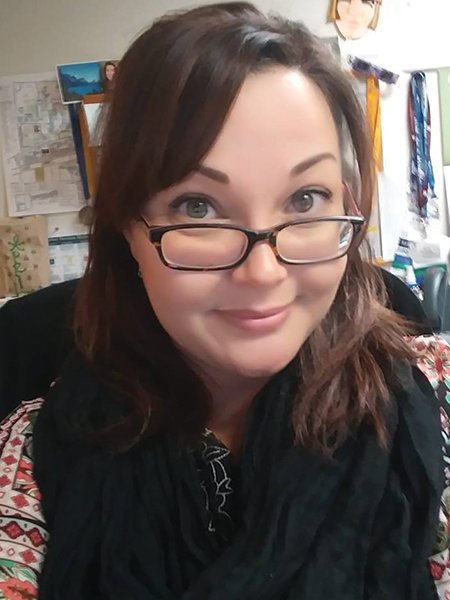 Kristina Gage, M.Ed.
Associate Director for Civic Engagement, UNC Greensboro Kristina Gage earned her M.Ed. in Student Affairs Practice in Higher Education from the University of Virginia. She also holds a B.A. in Justice Studies from James Madison University. In her role as Assistant Director for Community Engagement, she builds community partnerships with nonprofits, schools, and government agencies, and provides leadership for co-curricular service programs including service trips, servGSO one-time events, campus-wide days of service, and the Civic Engagement Fellows program. A two-time AmeriCorps VISTA, Kristina has experience working in the nonprofit sector and has served in both the Office of Community Engagement at The College of William and Mary and the Bonner Center for Community Service and Learning at Guilford College. Through her professional and volunteer experiences, Kristina has learned the power of community partnerships to both create positive social change and transformative learning experiences.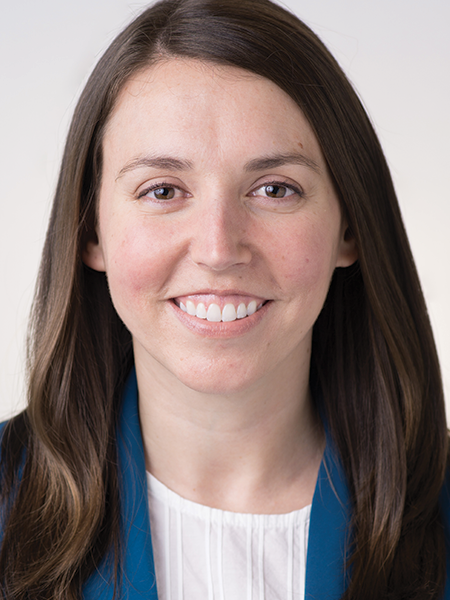 Tara Centeno
Director, Student Activities and Campus Engagement, New College of Florida
Tara Centeno received her B.S. from the University of Wisconsin and studied neurobiology. Her experience at UW informed her decision to pursue an M.S. in College Student Affairs and Conflict Analysis and Resolution from Nova Southeastern University. She currently works at New College of Florida as the Director of Student Activities and Campus Engagement, overseeing leadership programs, campus events, clubs and organizations, and community engagement initiatives. Tara loves working with students to craft their own experience.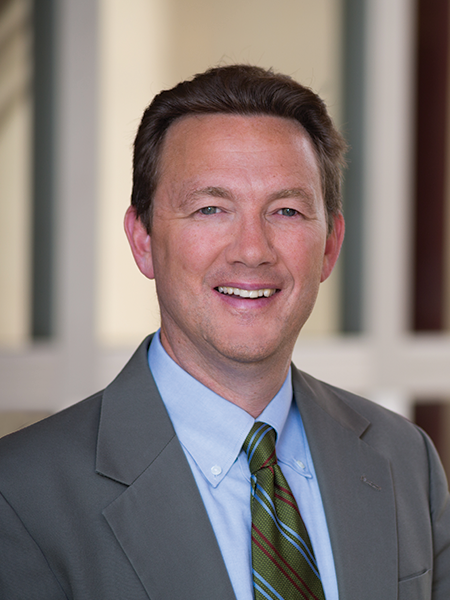 Scott Smith
Vice President for Mission and Student Engagement, Barry University
Scott Smith joined Barry University in 2011 and serves as Vice President for Mission and Student Engagement. He has more than 25 years of higher education leadership experience, having previously served at Saint Louis University, Seattle University, Ohio Northern University, and Marquette University. Smith received his B.A. in Psychology from The University of the South in 1989, a master's degree in Adult and Community College Education and Counselor Education from North Carolina State University, and a Ph.D. in Higher Education Administration from The Ohio State University.